Economics
Read these free study notes for free. These notes will help you to get good marks in exams like SSC, Banking, Railways, and other Competitive Exams.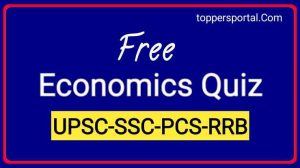 Economics Quiz Take these Economics Quizzes for free. The aspirants who are preparing for exams like for SSC-CGL, …
Brief Notes Types of Taxes for SSC, UPSC, Banking and other competitive Exams.
These Economics Multiple Choice Questions are very important for candidates preparing for competitive examinations such as UPSC, SSC CGL, SSC CHSL, Banking, etc.