Top 10 Current Affairs 16 March 2020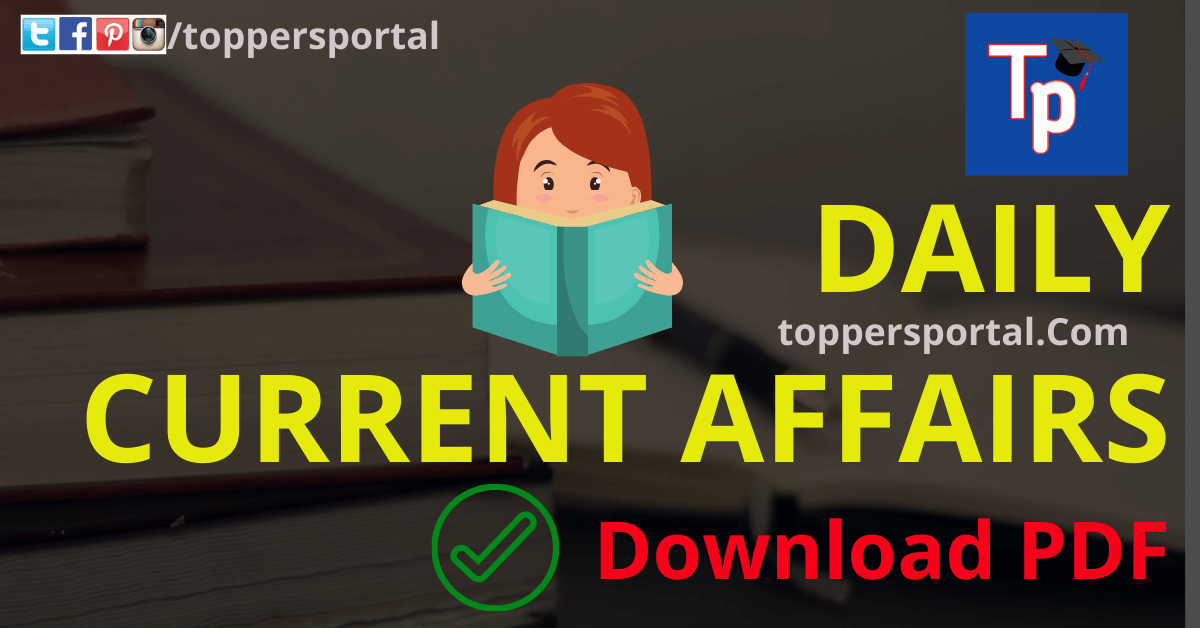 The PDF Download Link is at the Bottom
1. Which famous company recently launched a website to track the COVID-19?
A. Facebook
B. Google
C. Microsoft
D. None of these 
2. Who has been appointed as the Director on the Central Board of Reserve Bank of India?
A. Shashikant Das
B. Debasish Panda
C. Prashant Kumar
D. None of these
Read More:Current Affairs March 16, 2020
3. Which state announces schemes, CMAST and CMAT to encourage athletes and artists of the state?
A. Manipur
B. Kerala
C. Madhya Pradesh
D. West Bengal
4. When is World Consumer Rights Day observed?
A. 13 March
B. 14 March
C. 15 March
D. 16 March
5. What is the rank of India in the recent study on "Women on Board 2020"?
A. 8th
B. 12th
C. 19th
D. 26th
6. HIL (India) Ltd. launched a customer payment portal with the help of which bank?
A. SBI
B. HDFC
C. Union Bank
D. Bandhan Bank
7. Which is the first Railway Station to be included in the Railways' World Class Station Programme?
A. New Delhi Railway Station
B. Mumbai Central
C. Howrah Railway Station
D. Pt. Deen Dayal Upadhyaya Junction
Read More: Current Affairs 15 March 2020
8. Which state became the first to declare a Coronavirus epidemic?
A. Maharashtra
B. Haryana
C. Kerala
D. Karnataka
9. Which country has been declared as the world's first "Dark Sky Nation"?
A. Haiti
B. Antigua and Barbuda
C. Niue
D. Belize
10. The statehood of which Union Territory will be restored soon?
A. Jammu and Kashmir
B. Pondicherry
C. Daman and Diu
D. None of these