Top 10 Current Affairs 17 March 2020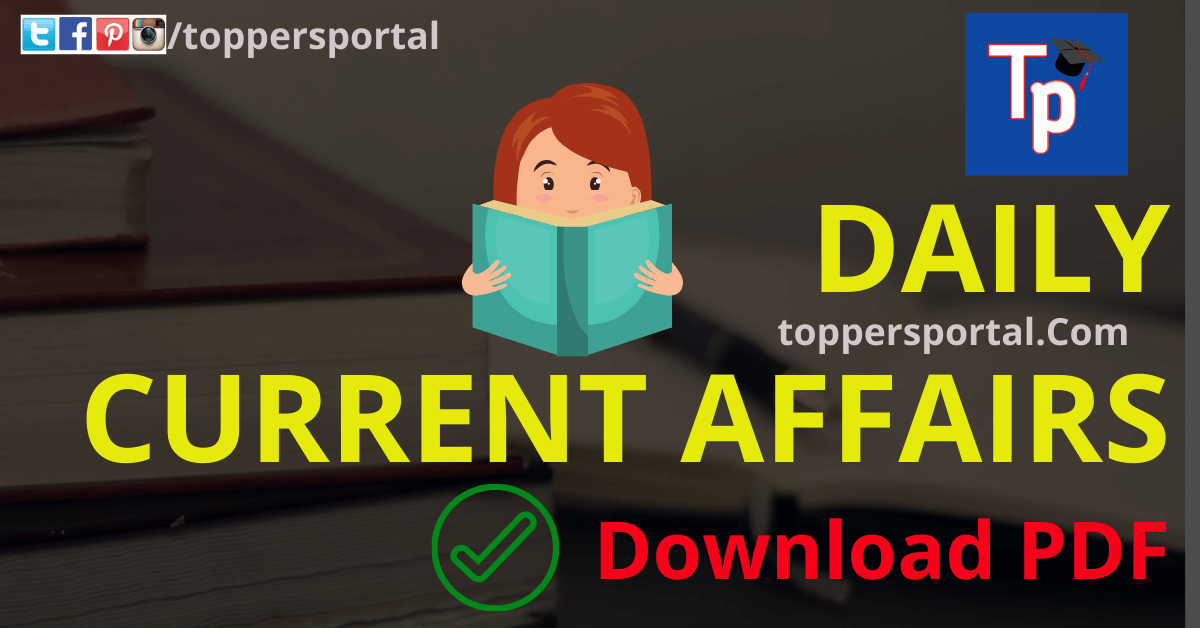 The PDF Download Link is at the Bottom
Note: Answers are there at the bottom of the article.
1. In which city was the 39th GST Council meeting was held?
A. New Delhi
B. Mumbai
C. Pune
D. Bengaluru
2. Which state celebrates Phool Dei festival?
A. Odisha
B. Uttarakhand
C. Uttar Pradesh
D. Bihar
3. Who recently won the ITTF Challenger Plus Oman Open?
A. Marcos Freitas
B. Achanta Sharath Kamal
C. Kiril Skachkov
D. None of these
4. What will be the newly increased GST rates on Mobile phones?
A. 5%
B. 12%
C. 18%
D. None of these
5. Which African country has announced the National State of Disaster due to the increased number of coronavirus?
A. Ethiopia
B. Libya
C. South Africa
D. Egypt
6. Recently Flipkart teamed up with which company to sell life insurance policies?
A. Aegon Life Insurance
B. SBI Life Insurance
C. LIC
D. Bajaj Allianz
7. Recently which famous journalist and former Rajya Sabha member passed away?
A. Santanu Bhomik
B. Sudip Datta Bhaumik
C. Patil Pattappa
D. None of these
8. Which country became the first to suspend all financial markets?
A. China
B. Myanmar
C. Philippines
D. USA
9. Who is appointed as the new Chief Electoral Officer?
A. Shailendra Kumar
B. Hirdesh Kumar
C. Girish Chandra Murmu
D. None of these
10. Who among the following are conferred with Chameli Devi Jain Award?
A. Arfa Khanum Sherwani
B. Rohini Mohan
C. Faye D'Souza
D. Nidhi Razdan