Top 10 Current Affairs 18 March 2020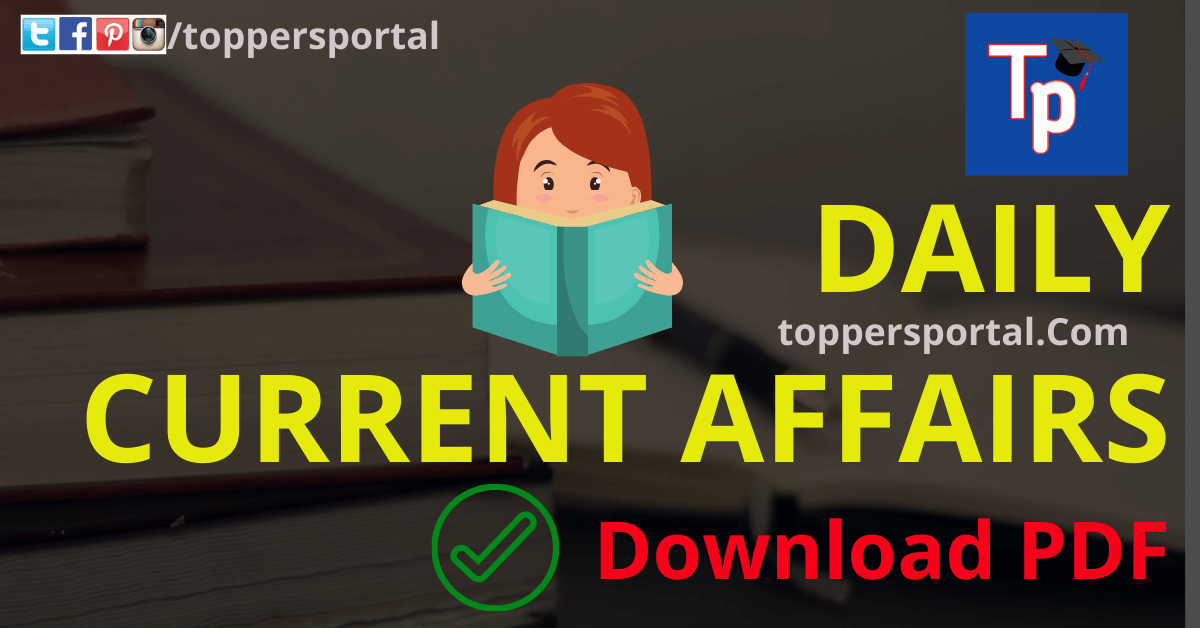 The PDF Download Link is at the Bottom
1. Who is the author of the book "An Extraordinary Life: A biography of Manohar Parrikar"?
A. Sadguru Patil
B. Mayabhushan Nagvenkar
C. Both A and B
D. Only B
2. By what percent of the dearness allowance for central employees was hiked?
A. 4%
B. 5%
C. 6%
D. 2%
3. Recently, who is appointed as the new CMD of Power Finance Corporation?
A. Arvind Kumar
B. Prashant Kumar
C. Ravinder Singh Dhillon
D. Rajeev Sharma
4. Who won the 2020 Indian Super League (ISL) title?
A. Chennaiyin FC
B. Bengaluru FC
C. Atletico de Kolkata
D. Kerala Blasters
Read Also: Current Affairs 15 March 2020
5. Which state government recently launched the "Break the Chain" campaign to fight against Coronavirus?
A. Maharashtra
B. Haryana
C. Kerala
D. Andhra Pradesh
6. When is the Ordnance Factories' Day observed?
A. 15 March
B. 16 March
C. 17 March
D. 18 March
7. Recently which bank tied up with Visa to issue Visa debit cards?
A. Paytm Payments Bank
B. Fino Payments Bank
C. Airtel Payments Bank
D. None of these
Read Also: Current Affairs 16 March 2020
8. Who is appointed as the new MD of Google cloud India?
A. Kunal Shah
B. Karan Bajwa
C. Rajiv Kumar
D. None of the Above
9. Jairam Kulkarni, who recently passed away belonged to which field?
A. Sports
B. Acting
C. Journalism
D. None of the above
10. Which among the following states appointed M. Gopal Reddy as the new chief secretary of the state?
A. Assam
B. Goa
C. Tamil Nadu
D. Madhya Pradesh