Daily Current Affairs 20 March 2020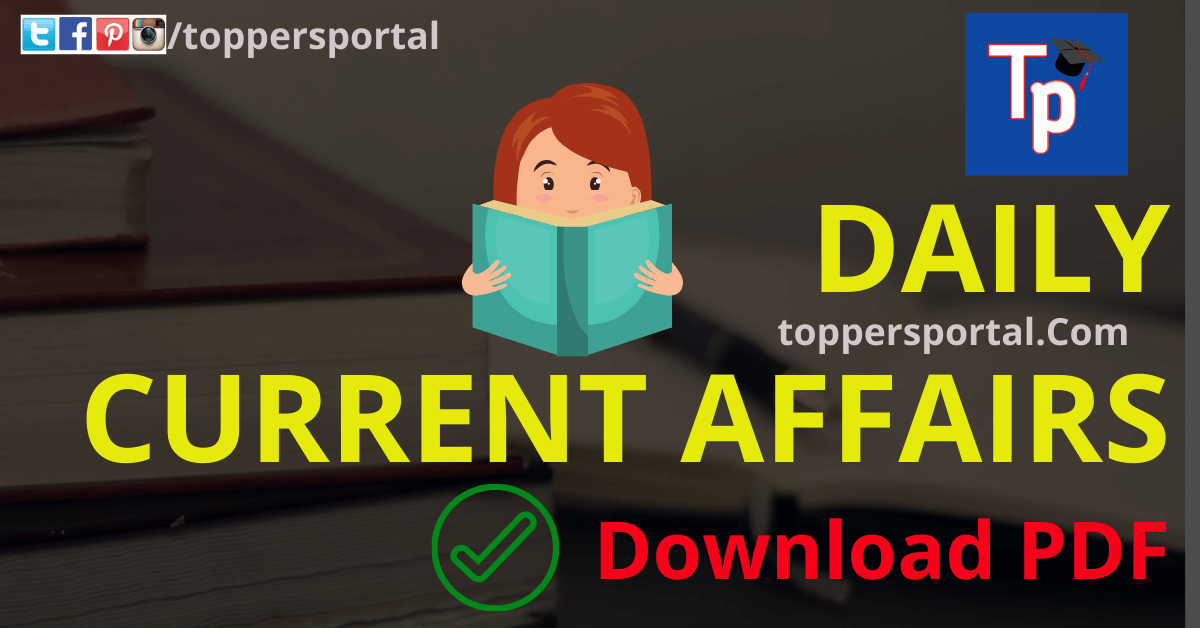 Answers and the PDF Download Link is at the Bottom
Note: Answers are the bottom of the Article.
1. Who is appointed as the new High Commissioner to the Republic of Uganda?
A. A. Ajay Kumar
B. Prashant Kumar
C. Ravinder Singh Dhillon
D. Rajeev Sharma
2. In which country the 7th World Cities Summit be held?
A. India
B. Japan
C. Singapore
D. Indonesia
Read Also: Current Affairs 19 March 2020
3. Recently, which tennis tournament has been postponed due to COVID-19?
A. French Open
B. US Open
C. Davis Cup
D. All the above
4. Which company is developing the 1st commercial flying car in Gujarat, India?
A. Ferrari
B. BMW
C. PAL-V
D. None of these
5. Which organization has recently launched the #SafeHands Challenge?
A. WHO
B. AIIMS
C. CARE
D. None of these
Read Also: Current Affairs 18 March 2020
6. Who recently resigned from the Crisil Board?
A. Ashu Ayush
B. Arundhati Bhattacharya
C. John Berisford
D. Rana Kapoor
7. Who is the author of the book "Invincible-A tribute to Manohar Parikkar"?
A. Nitin Gadkari
B. Rajnath Singh
C. Tarun Vijay
D. Sadguru Patil
8. When will the "Janta Curfew" observed as announced by PM Narendra Modi?
A. 18 March
B. 20 March
C. 22 March
D. 28 March
9. Recently, India signed a contract with which country for the procurement of 16479 LMGs?
A. USA
B. France
C. Israel
D. Russia
10. Who is the author of the book "My Encounters in Parliament"?
A. Hamid Ansari
B. Tarun Vijay
C. Sitaram Yechury
D. Bhachandra Mungekar