Important Current Affairs 2020 3 September
So, before you go through some of these important top One Liners Current Affairs 2020 3 September, Comment the Answer of the Question given below.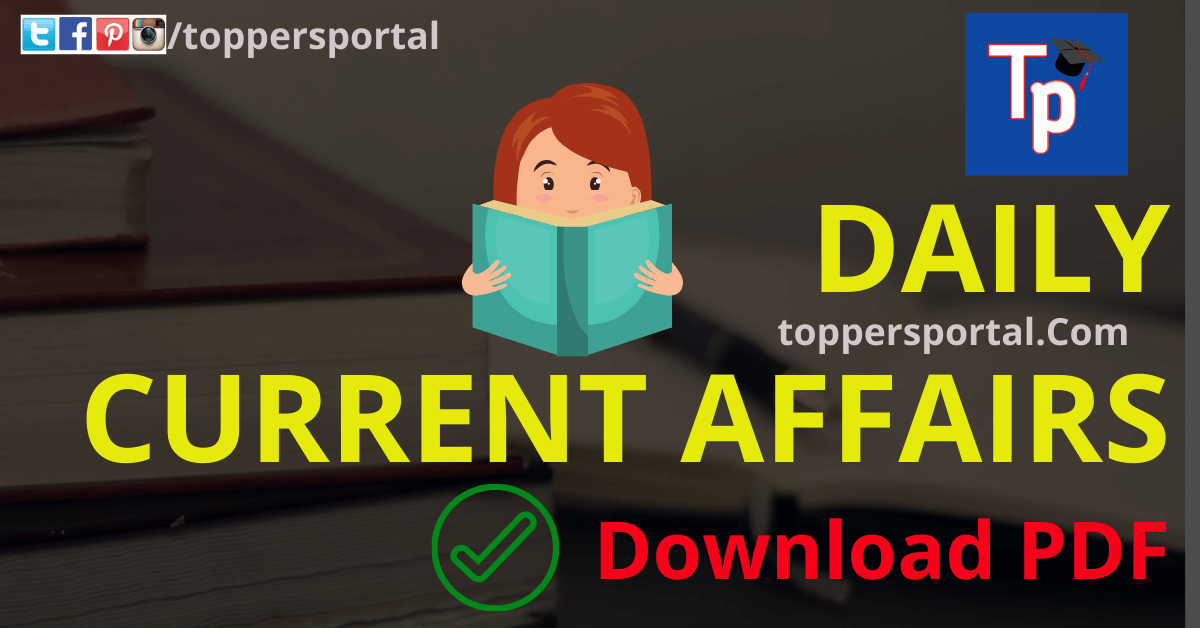 Revision Question 1: Which Indian State/UT became the 1st to launch children's magazine?
For Answer: Click Here
Current Affairs 2020 3 September
1. What is the name of the Ventilation device developed by SpiceJet?
Answer: SpiceOxy
The portable device is developed for patients with mild to moderate breathing issues.
2. What is the current rank of Elon Musk, in the list of billionaires according to Bloomberg Billionaires Index?
Answer: 3rd
3. Which state will set up India's first toy manufacturing cluster?
Answer: Karnataka
It was announced by CM BS Yediyurappa to set up in Koppal city of Karnataka.
4. Which state has decided to set up anti-electricity theft police stations?
Answer: Uttar Pradesh
5. When is World Coconut Day observed?
Answer: 2nd September
In India, Kerala tops in the production of Coconut.
Read Also: Important Days and Events
6. Who is appointed as the new Chief of Materiel of the Indian Navy?
Answer: Vice Admiral S R Sarma
7. Defence minister Rajnath Singh is currently on a visit to which country?
Answer: Russia
Rajnath Singh is on a 3 day visit to Moscow to attend the Shanghai Cooperation Organization Defence Ministers' meet.
8. Which Australian cricketer is appointed as the trade envoy to India?
Answer: Matthew Hayden
Australian Government has also chosen Indian origin politician Lisa Singh.
9. What is the name of Indian doctor who bronze statue will be unveiled by China?
Answer: Dr Dwarkanath Kotnis
He was sent to China during the Sino-Japaneses War in 1938 for assistance.
10. Recently, who claimed to have developed the World's largest solar tree?
Answer: CSIR's Central Mechanical Engineering Research Institute.
Comment the Answer of this Question Also-
Revision Question 2: Who recently became the new brand ambassador of Myntra?
For Answer: Click Here
Read the Below Posts Also
Current Affairs 2020 3 September PDF Download
So, We hope you like these important top Current Affairs 2020 3 September. If you have any suggestion, please do comment below.
I hope you loved these Important Current Affairs 2020 of 3rd September.