Important Current Affairs 2020 4 September
So, before you go through some of these important top One liner Current Affairs 2020 4 September, Comment the Answer of the Question given below.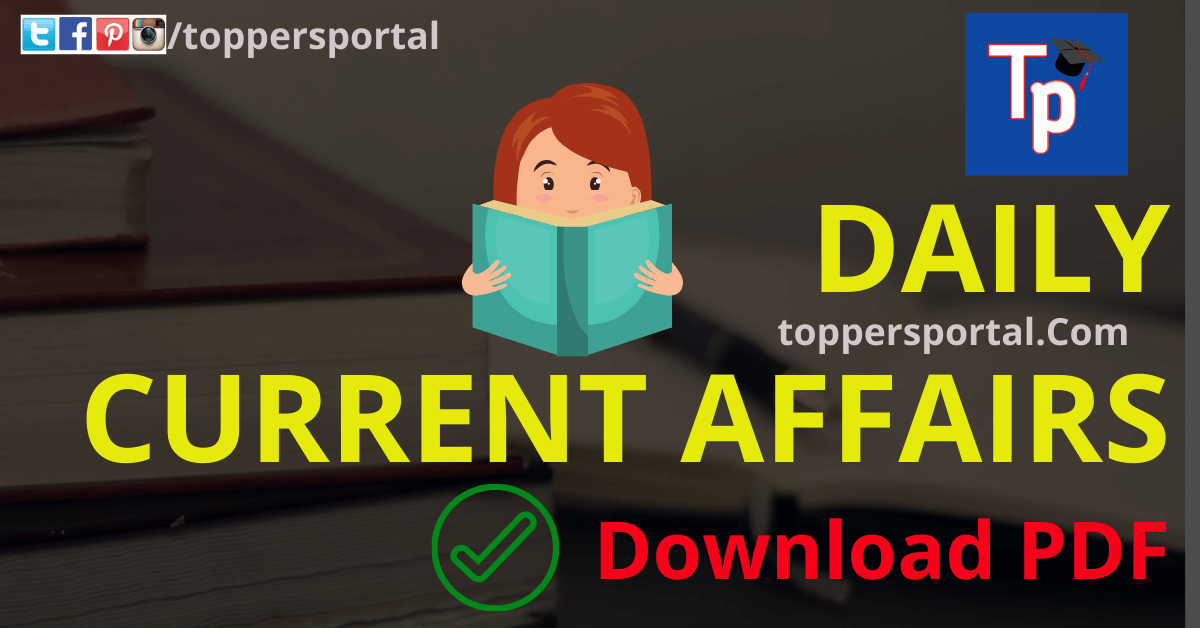 Revision Question 1: When is World Coconut Day observed?
For Answer: Click Here
Current Affairs 2020 4 September
1. Which Indian became the first in 7 years to win Grand Slam Men's Single main Draw match?
Answer: Sumit Nagal
He defeated Bradley Klahn of the US in the US Open 2020 first round.
2. Recently, how many mobile apps were again banned by the Indian government?
Answer: 118
Some famous gaming apps like PUBG are blocked
Ministry of Electronics and Information Technology used the section 69A of the Information Technology Act to block the apps.
3. Which state government launched the "Gandagi Bharat Chhodo" campaign?
Answer: Madhya Pradesh
The campaign is of 15 days and divided into 5 themes.
4. Recently which two Indian States/UTs were included in the "One Nation-One Ration Card" scheme of the Central government?
Answer: The two Union Territories are- Lakshadweep & Ladakh
5. Which university topped in the list of Times Higher Education World University Rankings 2021?
Answer: Oxford University or the University of Oxford
A total of 63 Indian universities were included in the list.
For More: Read this Article
6. Who will be the first CEO of the Railway Board, after the restructuring of the Railway Board?
Answer: Vinod Kumar Yadav
He is currently the chairman of the Board. He will now be the CEO also.
7. Recently, which country built a missile site at Kailash-Mansarowar?
Answer: China
It is a surface-to-air missile site.
8. Who became India's 1st Woman Ambulance driver?
Answer: M Veeralakshmi
She belongs to Tamil Nadu
9. Which ministry launched the "Water Heroes- Share Your Stories"?
Answer: Jal Shakti Ministry
The main objective is to aware people of water conservation and making it a people's movement.
10. Recently which bank launched "Home Utsav" exhibition?
Answer: ICICI Bank
It was a virtual real estate property exhibition.
Comment the answer of this Question Also-
Revision Question 2: What is the name of the Ventilation device developed by SpiceJet?
For Answer: Click Here
Read the Below Posts Also
Current Affairs 2020 4 September PDF Download
So, We hope you like these important top Current Affairs 2020 4 September. If you have any suggestions, please do comment below.
I hope you loved these Important Current Affairs 2020 of 4th September.